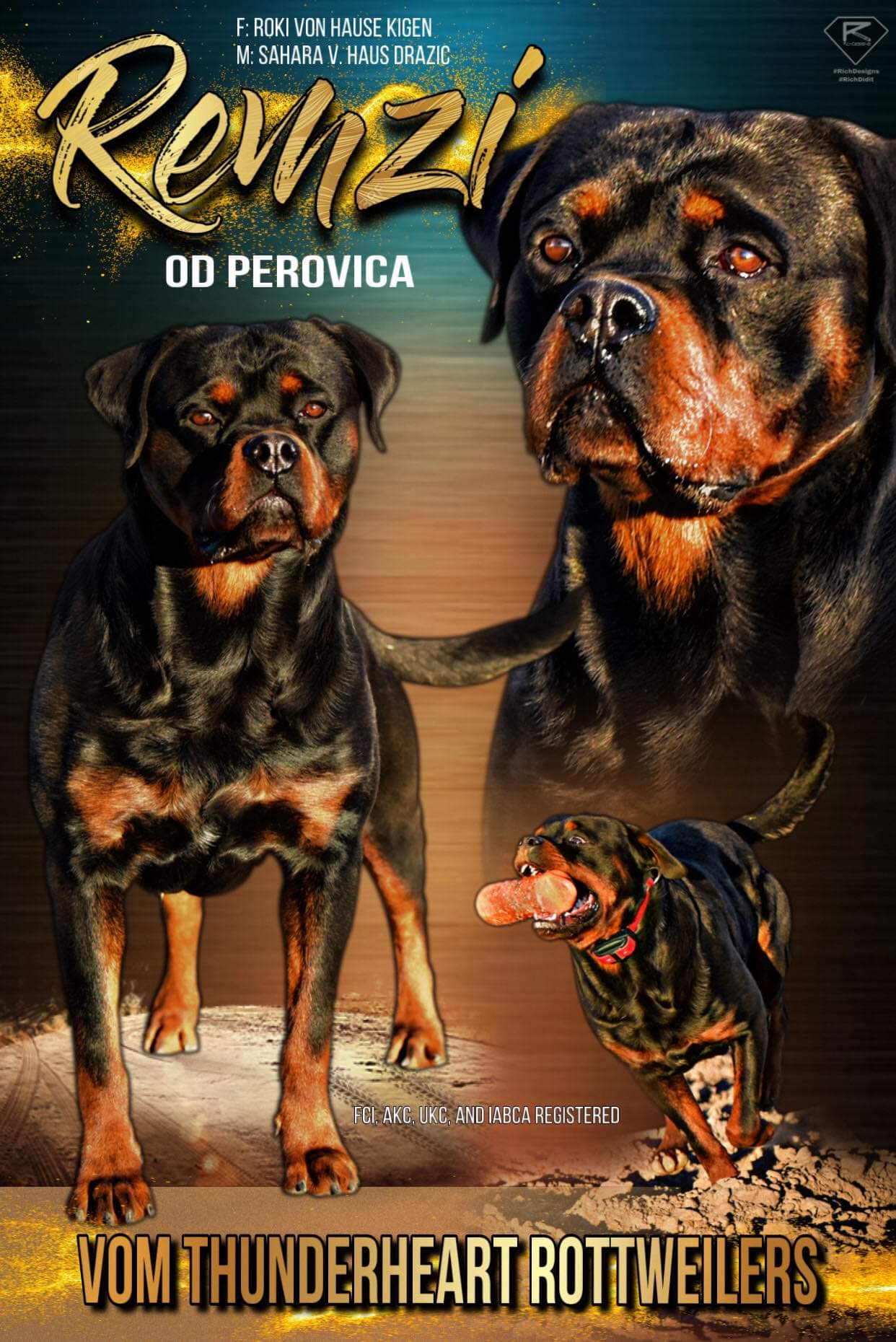 CALL: DEB PETERS
HARRISON, NE
PHONE: 308-289-6236
EMAIL: THUNDERHEARTBISON@HOTMAIL.COM
"PLEASE CALL US FOR MORE DETAILED DISCUSSIONS OF OUR DOGS, PUPPIES OR IMPORTS, SERIOUS INQUIRES ONLY PLEASE. REFERENCES GLADLY GIVEN. WE ARE ON CENTRAL SP
***NOTE: When calling or emailing PLEASE allow a few days for me to get back to you as I may be traveling to or from a show !!
"BREEDER OF TOP WORKING & CONFORMATION ROTTWEILERS"
This website is Designed & Maintained by Vom Vollenhaus Rottweilers.
Copyright Vom Vollenhaus Rottweilers © 2007 * All rights reserved * ANY reproduction of any text, graphics, photos or backgrounds on this site is strictly prohibited.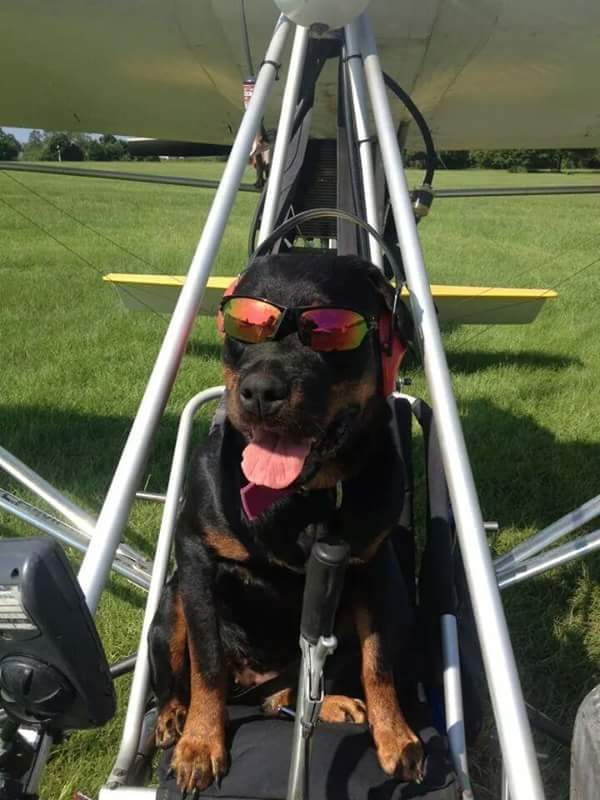 WE WOULD LIKE TO THANK Jennifer Henderson from "BIRDS & ANIMALS UNLIMITED" TOP TRAINERS for the Motion Picture, Entertainment and Advertising Industry, for contacting VOM THUNDERHEART and for choosing our dogs to be trained for the film industry !!!!
URSA VOM KIERNANHAUS
WITH TRAINER APRIL MACKIN HAS APPEARED IN:
MAX (WITH HER SISTER EBONY)
BENJI
1ST SEASON OF THE ZOO
LADY AND THE TRAMP REMAKE!!!
*****
"OUR DOGS HAVE BEEN WINNING" ~ IN AKC RING, UKC RING, INTERNATIONAL RING,GERMAN RING, OBEDIENCE & RALLY RING,SCHUTZHUND FIELD & NOW THE EUROPEAN RING !!!
We ship Rottweiler puppies & Rottweiler adults safely by air using Continental Airlines, American Airlines and Alaska Airlines within the United States to the following states: Alabama, AL, Alaska, AK, Arizona, AZ, Arkansas, AR, California, CA, Colorado, CO, Connecticut, CT, Delaware, DE, Florida, FL, Georgia, GA, Hawaii, HI, Idaho, ID, Illinois, IL, Indiana, IN, Iowa, IA , Kansas, KS, Kentucky, Ky, Louisiana, LA, Maine, ME, Maryland, MD, Massachusetts, MA, Michigan, MI, Minnesota, MN, Mississippi, MS, Missouri, MO, Montana, MT, Nebraska, NE, Nevada, NV, New Hampshire, NH, New Jersey, NJ, New Mexico, NM, New York, NY, North Carolina, NC, North Dakota, ND, Ohio, OH, Oklahoma, OK, Oregon, OR, Pennsylvania, PA, Rhode Island, RI, South Carolina, SC, South Dakota, SD, Tennessee, TN, Texas, TX, Utah, UT, Vermont, VT, Virginia, VA, Washington, WA, West Virginia, WV, Wisconsin, WI, Wyoming,WY.
We ground ship anywhere in the USA for a Reasonable Price!
We can also export Rottweiler puppies and Rottweiler adults World Wide.
German Rottweiler Breeder, German Rottweiler Puppies, German Bred Rottweiler Puppies, German Show Quality Rottweiler Puppies, Rottweiler Breeder, World Class Bred German Rottweilers from Top Breeder of German Working and Conformation Rottweilers. We have Strong Working Dogs, Schutzhund Dogs, Conformation Winning Dogs and AKC Dogs.
German Imported Rottweilers ~ Rottweilers ~ Nebraska Rottweiler Breeder of German Rottweilers ~ German Bred Rottweilers ~ European Bred Rottweilers ~ Rottweiler Stud Services, German Bred Rottweiler Puppies ~ Rottweiler Puppies For Sale ~ German Rottweiler Puppies For Sale, We ship German Rottweiler Puppies World Wide
Sound Temperaments ~ Conformation Quality ~ Strong Working Ability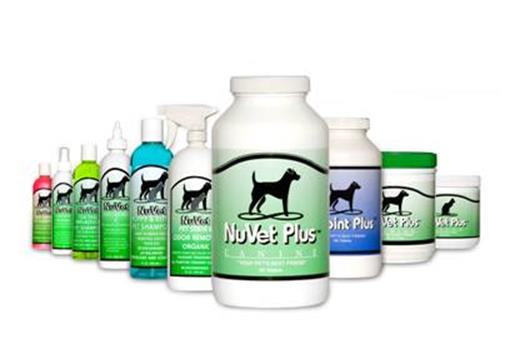 WE HIGHLY RECOMMEND FOR ALL OUR PUPPIES & ADULTS !!!
FOR MORE INFO: CLICK HERE
---
| Return Home | KENNEL | Males | Females | Young Dogs | Litters | For Sale | VOM THUNDERHEART 'WORLD WIDE' | Rottweiler Info | Contact Us | Show Results | DACHSHUNDS | Customer Testimonials |